BRIGHT-NIGHT 2022: event postponed to 06 OCTOBER!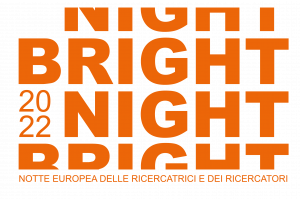 The Bright-Night event scheduled in San Giovanni Valdarno is postponed to

06th October 2022

due to bad weather!
The annual appointment with science promoted by Universities and Research Institutions is back!
Our Centre for GeoTechnologies of the University of Siena organizes the event "Let's defend Planet A. Applied sciences take to the streets" in San Giovanni Valdarno (AR ), with the patronage of the Municipality of San Giovanni Valdarn, for the 2022 edition of Bright-Night!
The activities will take place all day (09.00-13.00 + 14.00-18.00) in the Masaccio and Cavour squares (historic center) and only in the morning (09.00-13.00) in the Epicurus Garden.
The activities are organized by researchers from Centre for GeoTechnologies of the University of Siena, with the active collaboration of the National Institute of Geophysics and Volcanology (INGV) and of students and teachers of the Valdarno Institutes (Licei Giovanni da San Giovanni, ISIS Valdarno, IIS B. Varchi, IC Marconi, IC Masaccio).
The morning will be dedicated to school students by appointment, while in the afternoon participation is free for everyone!
Per info:
📞 055.9119449