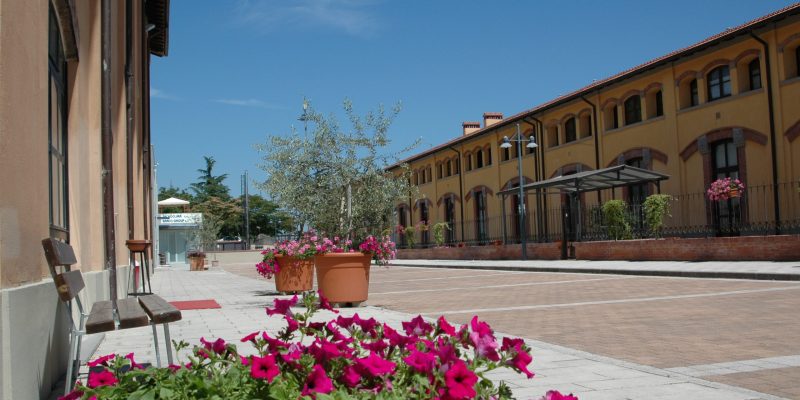 The GeoTechnology Center is the only university campus in Europe entirely dedicated to Earth Sciences and GeoTechnologies. Consisting of 26 apartments of various sizes, fully furnished, it can accommodate up to 130 people, including students of various courses enrolled in the master, fellows, interns, teachers and researchers.
The classrooms are a short walk from the apartments, this allows you to maximize the time you have decided to devote to your training and not have any transportation costs!
The accommodation at the Campus (with payment of utilities only) is free for those enrolled in the CGT Masters, who do not enjoy other economic benefits (scholarships, vouchers), for interns and for the winners of grants to enter the CGT.
The accommodation at the Campus is the best and cheapest solution for those who attend professional development courses and individual courses: they can use the Accommodation at the University College for shorter periods at special prices (Guesthouse Mode). There are three types of apartments available at the Collegio: for more information, consult the Regulations, the Fee schedule and the rules of conduct or contact us.
Living in the Campus means being able to study at your best, but also learning to socialize and not being alone, but surrounded by people who have the same goals!
Regulations and costs
Living at CGT
wed-thu-fri 9AM-1PM/2PM-4PM